Most people don't know this, but Kazakhstan's economy is the largest in central Asia and one of the most diverse. From agriculture and energy to the world's largest space launch facility the country seems to be doing almost everything, and construction is firmly on the list. Kazakhstan is investing heavily in upgrading its Soviet-era housing and infrastructure. That's spurred the growth of a large domestic building industry with strong international connections, so it makes sense to have a major trade exhibition to showcase the latest products.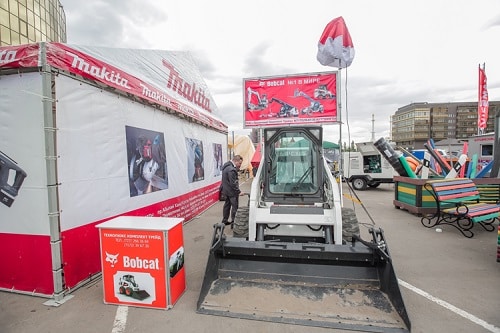 Photo: AstanaBuild
Since 1999 Astana Build has been central Asia's leading construction expo and this year's looks like being the best yet. Running from 19-21 May it will feature more than 200 companies from at least 20 countries. Over half the exhibitors will be Kazakhstani ones, so this is a great chance to get up to date on what the local industry is doing. It's also a fantastic opportunity to do some very valuable networking; it's just two years until Astana hosts the global EXPO-2017 exhibition, so if you're looking to be involved in preparing for that Astana Build is the perfect place to start building links with contacts in the country.
You can expect to see a huge range of products on display at Astana Build. Six exhibition sections will cover every aspect of the industry, from road construction and building to interiors and finishing materials. Utilities, climate control and sanitary services will all be well represented – basically the exhibits will cover everything from clearing a site to fitting out the completed building. One particular attraction of this event is that it brings in Asian and Middle Eastern exhibitors whose products don't appear so often at western exhibitions.

Impressions from AstanaBuild2014 – Source: Youtube: Iteca Kazakhstan
The event will be taking place at the Korme Exhibition Center, which offers almost 7,000 square meters of display space. It's also conveniently located in Astana's new administrative district, which is perfect for building on contacts you made at the event. There's easy access from Astana International Airport too.
Entry to Astana Build is free; all you have to do is log in at the
event website
and request an e-invitation. The exhibition is organized by ITE Group plc, a world leader at exhibition and conference planning in central Asia with over 230 events annually; going on past performance this looks like one of their most successful yet, and it's an essential event for anyone who wants to get involved in Kazakhstan's booming construction market.