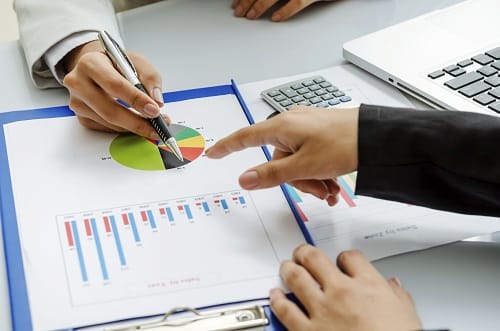 Imagine a building that knows how to run itself in every conceivable way – a building that automatically knows which rooms are in use and will automatically adjust the lighting and HVAC system to the needs of a given situation. Think of all the money that can be saved on the operation of buildings when there's an inbuilt system that will automatically configure all the necessary functions in advance of each new day.
Picture a situation in which a fire breaks out on one floor, but the alarms all sound, the emergency signs all display, the unnecessary systems shut down, and the touch panels show each exit route – all without the help of human interaction.
All these functions are possible with smart building technology – a concept that's revolutionizing the world of building design.
The Benefits of Smart Building Technology
Smart building technology is set to explode over the next half decade. As more building owners seek to cut their expenses in the basic operation of edifices and skyscrapers, the benefits of this technology are becoming an increasingly attractive proposition.
The technology allows managers of buildings to handle various facets of operation from an interconnected control center, such as:
Locks
Alarms
Surveillance
Lighting
Heating and cooling systems
Like its domestic equivalent, the smart home, the smart building is essentially a computerized piece of architecture.
Projections for the Future
According to recent estimates by the International Data Corporation (IDC), spending on smart buildings will nearly triple over the next four years. This year's figure of roughly $7 billion is expected to rise up to $17.4 billion by 2019.
The IDC foresees most of this growth occurring in North America, Western Europe and Asia, with each respective region adapting for the following reasons:
North American corporations will invest more on smart building technology in order to boost their efficiency.
Europe will be compelled to adapt due to the EU and also because of regulations that are likely to be implemented at local government levels.
Asia will be a natural first generation user of smart building devices as developing countries and newer cities grow up with the emerging technology.
Traditionally, buildings have operated on a number of subsystems that act separately from one another. In smart buildings, all of the systems used to run a building are integrated into a centralized mode of operation.
Over the long run, smart technology will allow building owners to maximize the efficiency of facilities and workspaces with minimal cost or harm on the environment. In order to harness these benefits, however, it's important for buildings of the future to have such technology imbedded from the outset.
The advantages of smart building devices are currently misunderstood by a large number of potential users, and this has been a roadblock to widespread adaption around the world. Yet the IDC also states that 90 percent of firms will embrace the technology once its return on investment is brought more clearly into view.
However, the IDC also reckons that current spending forecasts for smart building technology are only a fraction of what they could be, and that vast amounts of the potential market will still not be upgraded by decade's end.

James White is an experienced home improvement blogger and construction worker. His writing has appeared in many publications, including EHS Today, Construction Today, and Building Blok. James is involved in promoting the ideas of sustainable building and construction safety. And, when he's not saving the planet through his blogging, James revels in exploring the latest developments in the construction and manufacturing industries, its history, its advancements, and where we will be tomorrow. Twitter: @JGtheSavage