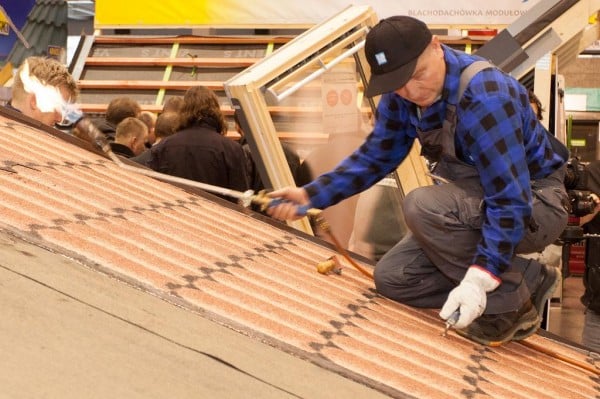 Poland is the sixth largest country in the EU and has one of Eastern Europe's leading economies. It's also making a major effort to modernise and replace its Soviet-era infrastructure, and the pace of development in Polish cities is incredible. Obviously this all means it has an extremely lively construction sector that offers a lot of opportunities for contractors from all over the world, so the country's flagship industry expo, Warsaw Build 2015, looks like being an event that no professional can afford to miss.
The key aim of Warsaw Build is to bring professionals together to explore opportunities, exchange knowledge and catch up on the latest technologies. The list of exhibitors who've registered so far includes leading companies from all over Europe and further afield; products on display will cover the full spectrum of the construction industry, but there's a strong emphasis on green technology and energy efficiency this year. Poland has a statutory goal of making all new buildings throughout the country energy efficient by 2020, so any contractor who's fully up to date on this fast-moving field will have a real advantage when it comes to bidding on projects there. EU law means the same rules will apply throughout Europe, so it's vital to stay on top of how both regulations and technology are developing. Warsaw Build is a great opportunity to do this.
A popular new feature at construction shows is a "matchmaking" service, which lets visitors look up the other attendees before the event and prioritise key people they'd like to meet when they arrive. Warsaw Build will be offering this through the event website, so as the date approaches you'll be able to identify potential contacts in your area of interest. Of course all the traditional networking opportunities are still there too, including a gala dinner for exhibitors. Previous events have attracted a very high percentage of decision makers, so if you're looking at working in Poland it's definitely not something you want to miss.
Warsaw Build 2015 will be taking place from 16-18 September at the EXPO XXI convention centre, which is conveniently located in central Warsaw. There are good transport links to Warsaw Chopin airport or, from those travelling from elsewhere in Europe, the main railway station. The area is well supplied with hotels and other amenities, and you should make time during your visit to explore the city. Entry to Warsaw Build is free, and you can register online.