The Digging Demonstration areas at Plantworx is the place to be if you are looking for plant and machinery action and will be a focal point for visitors to see new machines and ideas being demonstrated in a real life working environment. In keeping with working machinery demonstrations, plant owners and operators will be offered the chance of 'stick time' on a wide variety of machines on presentation of the necessary accreditation, in keeping with industry guidelines such as CPCS card, CMPE or NPORS.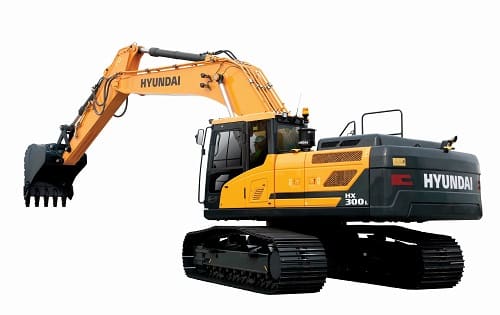 Hyundai Heavy Industries Europe will use Plantworx to unveil a raft of new machines which have not been seen in the UK before. These will include the new HL960 wheeled loader and the new HX260L heavy line excavator both of which will be put through their paces in Hyundai's demo plot. Other attractions from Hyundai will include the new R17Z-9A zero tailswing 1.5 tonne class mini excavator and at the other end of the scale the new 30 tonne class HX300L heavy line excavator. There will also be a UK debut for the new 16 tonne class R160W-9A wheeled excavator.
Other machines to look out for include the 2.6 tonne R25Z-9AK mini excavator, the 8 tonne class R80CR-9A midi excavator, the 12 tonne class R125LCR-9A compact radius excavator, the 14 tonne class R140LC-9A excavator and the 18.5 tonne HL760-9A wheeled loader in waste handler configuration.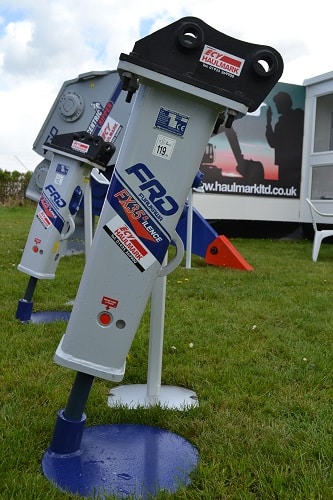 Long established attachment specialists ECY Haulmark return to Plantworx for the second time and will be featuring the full range of FRD Furukawa hydraulic breakers on their stand. Starting with the smaller FX range including the FX15,FX25, FX35,FX45 & FX55 which are suitable for 0.5-7.0 tonne machines. The company will also be exhibiting examples from the FXJ mid-range of Furukawa hydraulic breakers which are suitable for 12-55 tonne base machines.
ECY Haulmark will also be demonstrating the Rubblemaster RM70Go compact crusher, in addition to live demonstrations of the OilQuick automatic quick coupler system which will enable visitors to see how quickly and efficiently attachments can be changed from the cab.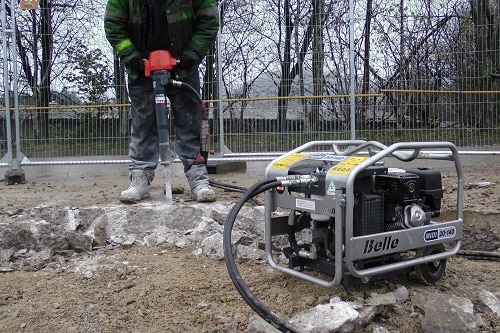 Altrad Belle will be bringing its newly upgraded "Eco" Midi 20 Litre Power Pack & BHB25X Low Vibration Hydraulic Breaker to the Plantworx party. Visitors to the stand will be able to try out the power packs latest features such as "Power on Demand" which offers environmental benefits through reduced carbon emissions; as it only increases the engine speed when the breaker is being used which can result in fuel savings of up to 50%.
The company will also demonstrate a wide range of its products including compacting, concreting, cutting, breaking, wheelbarrows and mixing equipment within its award winning stand.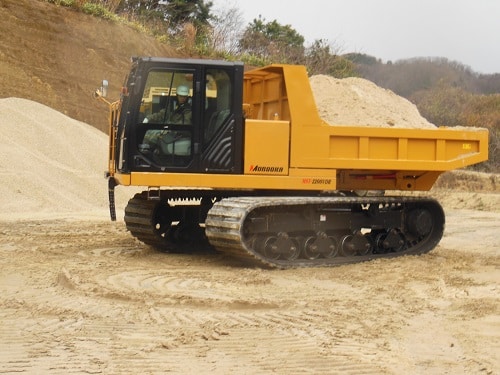 Tracked dumper specialists Cautrac will showcase the new Morooka MST-2200VDR model. This 11 tonne capacity dumper features a superstructure that can rotate through 360 degrees and fully tip a load at any angle. This is Morooka's first fully rotational dumper and is powered by a Cat C7.1 6-cylinder turbocharged diesel engine which develops 186 kW @ 2000 rpm and drives the hydrostatic transmission (HST).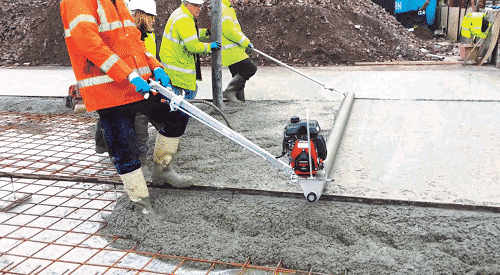 Multiquip will be displaying equipment from its comprehensive range of concrete finishing products including the new Lightning Strike Roller Screed. This new expandable lightweight "Next Generation" machine has been designed to provide maximum performance, ease of use and reliability with its self-contained Honda engine.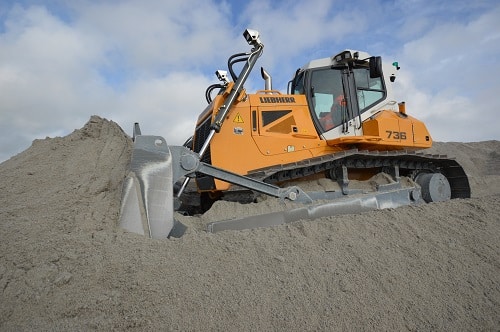 Making their debut at Plantworx Liebherr Great Britain will be displaying a number of machines including three new products launched into the UK market; these will include the 14 tonne class R 914 compact excavator, the 22 tonne class R 922 excavator and the PR 736 dozer. All these machines feature the latest Stage IV emissions compliant engines.
More to follow tomorrow in the Two Week Countdown to Plantworx 2015 (2nd-4th June Bruntingthorpe Aerodrome, Leicestershire) Register now for free tickets http://www.plantworx.co.uk/ticket/