The APEX aerial platform exhibition in September 2011 is perfectly timed for a recovery in the access equipment market after several years of low investment by rental companies and end users.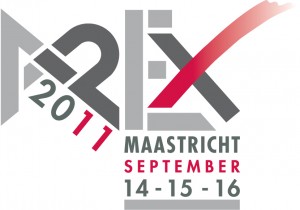 Major rental companies and contractors have been extending the lives of their fleets, but machine replacement will become an economic necessity for many buyers over the coming 12 months.
This means that the timing for APEX, taking place on September 14-16, 2011, at its usual venue of the Maastricht Exhibition and Conference Centre (MECC) in the Netherlands, will be perfect for companies who are preparing to invest again in the latest machines.
At the same time as demand starts to return in developed access markets in western Europe and North America, APEX will also attract buyers from the fast growing new access markets such as the Middle East, Eastern and central Europe and countries like India and Brazil.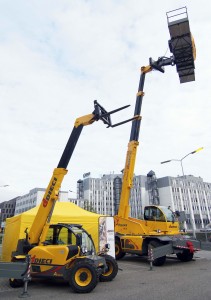 APEX 2011 will attract the cream of the world's access manufacturers, established major buyers and a wide range of new potential customers and exhibitors. The event, which is organised by Industrial Promotions International (IPI) and officially sponsored by Access International magazine, will be taking place for the seventh time and three years after the last event was held in September 2008.
The 2011 show also takes place in a year with no major European exhibition – Bauma was last year and Intermat returns in 2012.
The show will again be supported by the International Powered Access Federation (IPAF). Tim Whiteman, IPAF's managing director, said: "2011 looks like it will be the start of the return to 'business as usual' for the powered access sector, and APEX 2011 will be one of the most important events for the industry. IPAF is going to be present and will again organise a series of meetings during and around the show for its worldwide membership."
On 13 September, one day before the exhibition and also in Maastricht, IPAF and Access International will jointly organise the fifth Europlatform conference, a one-day event for access rental professionals.
More info: www.APEXshow.com
Source: Apex Show 2011 Press Room