This year's release of our publication about forklifts – "LECTURA – Guide Forklift" brings a lot of news/updates.



These new features are much-favoured by all our customers.
All the makings and important properties of LECTURA – Guide for construction and machinery filed orientation remain in existence. Those are: technical data, new and second-hand prices. Thanks to bigger dimensions of the book and sketches of all machinery categories, you'll not only find your demanded information easier but also faster.
This publication is available in 8 languages: German, English, French, Italian, Spanish, Polish, Russian and Chinese!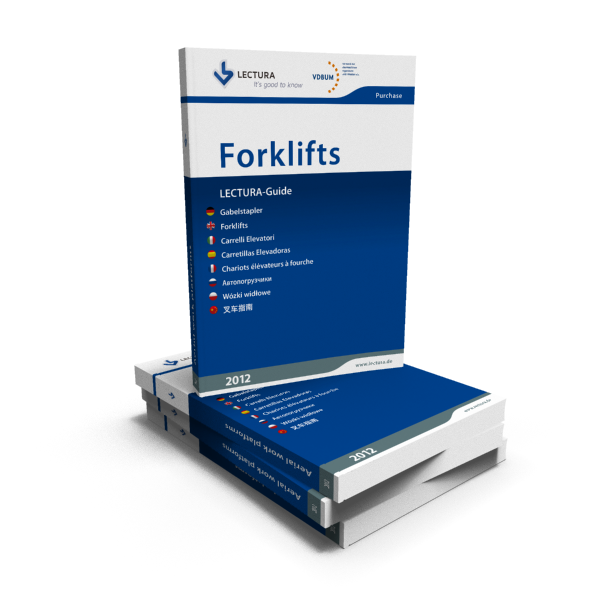 Product contains:
22 categories, 116 makes, 8.530 machinery types, over 63.000 prices!
…accessible online 24/7!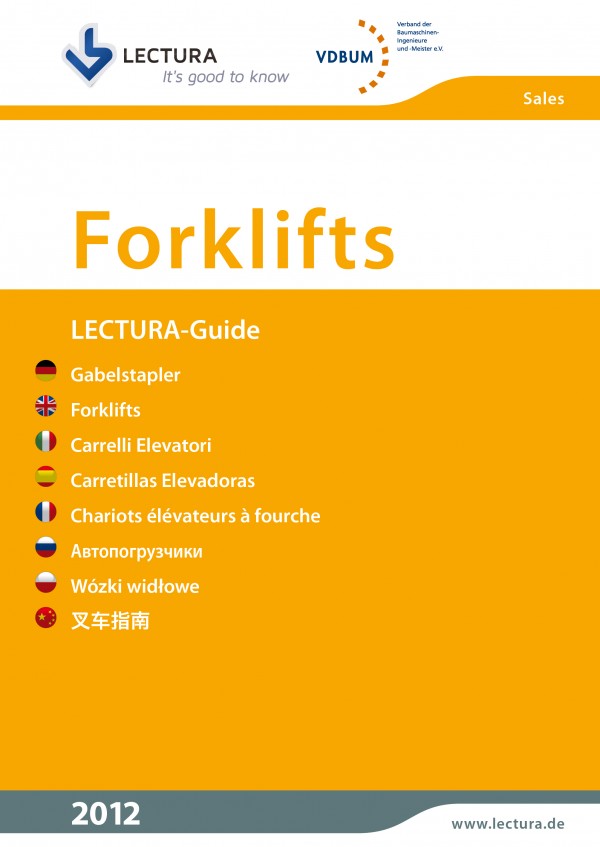 This ancillary data for actual statement of used machinery value is available in printed or Online version. You can easily determine the value of your used machinery with respect to its condition, particular equipment as well as operating hours.

If you wish to meet Lectura at the Intermat exhibition 2012 in Paris and learn more about their publications you will find them at   –  STAND NO. 6 A016
or visit their website www.lectura.de