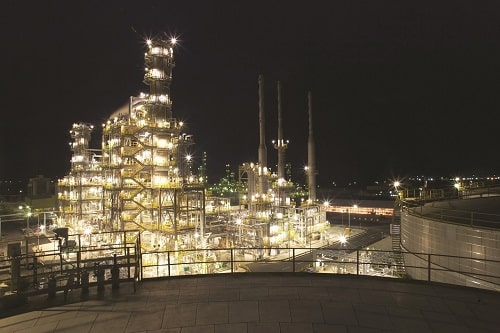 Construction industry leaders meet in Dubai on 27 May to discuss the outlook for GCC construction
11 May 2015 – Government spending continues to drive strong project and construction activity across the GCC despite lower oil prices says business intelligence service MEED.
However the outlook is increasingly uncertain as governments review their capital spending plans. The implications of these reviews will be the central theme of discussions at the annual MEED Construction Leadership Summit on 27 May.
"The construction market in 2015 is beset with mixed signals,"
says MEED News Editor Colin Foreman.
"There is a negative backdrop of lower oil prices, a cooling property market and conflict on the GCC's borders. But, so far there has been no evidence of projects being cancelled, and while some schemes in the planning stages may have slowed, many clients are still pushing ahead and tendering new work. That said, if the macroeconomic backdrop remains a concern for the rest of 2015 and into 2016 then spending will start to be reduced and tendering activity will slow.''
While governments across the region remain committed to delivering massive investment programmes to develop the region's infrastructure, the change in economic landscape is forcing them to focus on their strategic priorities. And, as a result, creating uncertainty for the construction industry.
The MEED Construction Leadership Summit (MCLS) 2015 will be held at The Address Dubai Marina on 27 May and the outlook for GCC construction will be the main issue under discussion.
MEED's projects database MEED Projects  figures show about $172bn worth of project contracts are scheduled to be awarded in 2015, the highest ever with the market being driven by government investment in major infrastructure schemes.




"Construction work on the region's largest projects such as Abu Dhabi International airport and the Riyadh and Doha metros is continuing as planned, and for future work new contracts are still being tendered, notably in Dubai,"
says Foreman.
"Government and government-related clients have a mandate to develop new infrastructure and for the most part have the financial reserves to proceed with their capital spending plans despite the somewhat negative economic backdrop.''
"As ever, the primary challenge for construction companies in the region is securing work, getting paid and making a healthy margin,"
says Foreman.
"For the rest of 2015 securing new work will become an issue if the economic outlook remains subdued. If that trend continues into 2016 then cashflow and payments could start to become an issue."