The inaugural PLANTWORX construction and machinery exhibition, hosted by the CEA (Construction Equipment Association) (14th – 16th May 2013, Stoneleigh Park, Warwickshire) is just nine months away and the organising team are busy finalising plans for the show's different zones to ensure that PLANTWORX is not just another construction machinery show – but an event that will provide both the visitor and the exhibitor a show that ticks all the boxes and has all bases covered – making the show a worthwhile experience for all involved.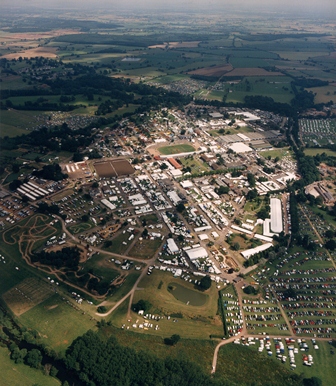 The show's aim is not just to show and demonstrate the very latest in construction machinery but to add value to the visitor with dedicated Zones, which will include Training and Education and Security. Innovation will be the key – not just the best kit but the kit that 'works smarter', saving money, time and labour – it's time to think outside of the box and PLANTWORX will be the perfect place where visitors will find these solutions and the perfect platform for exhibitors to showcase their products and machinery.
Simon Frere-Cook PLANTWORX Exhibiton Director said, "In these current economic climes companies are looking toward cutting edge ideas that use innovation to provide solutions which encompass energy efficiency, reduced fuel consumption and enhanced safety features – PLANTWORX is working towards being more than a 'machinery' show but a 'One Stop Shop' which incorporates all aspects of our industry, not just in the now but far into the future."
PLANTWORX already has a stellar line up of exhibitors from every sector of the industry, including Ammann, Auger Torque, Bomag, Case and New Holland Construction, Finning, Hanix, Hyundai, JCB, Kubota, Merlo, Manitou, Takeuchi, Thwaites and Volvo Construction, (a full exhibitor list can be found online at http://www.plantworx.co.uk/visit/exhibitor-list/), to date there are 111 confirmed exhibitors, and the show is now 70% sold. The Dig Zone is almost 80% sold with 98% of digging demonstration areas now gone. The No Dig Zone is 52% sold with only 20% of demo area remaining. The Site Clearance Zone is a third sold out. Bookings too are now coming in for the Pavilion, where 20% of the stand space has been booked.
"The Pavilion is perfect for smaller exhibiting companies to engage with visitors as they arrive at the show and the ideal place to exhibit for the first time 'dipping your company toes' in the water as it were!" Said PLANTWORX Sales Manager Angela Spink
"There are 102 stands in the Pavilion and the layout has been devised so that it maximises the exposure of the stands by avoiding the traditional straight lines. We are expecting a diverse range of tried-and-trusted products in the Pavilion alongside brand new goods and services across a wide range of areas, including hydraulics and pneumatics, surveying equipment, ratchets and widgets and plenty of one-off-gadgets." Concluded Ms Spink.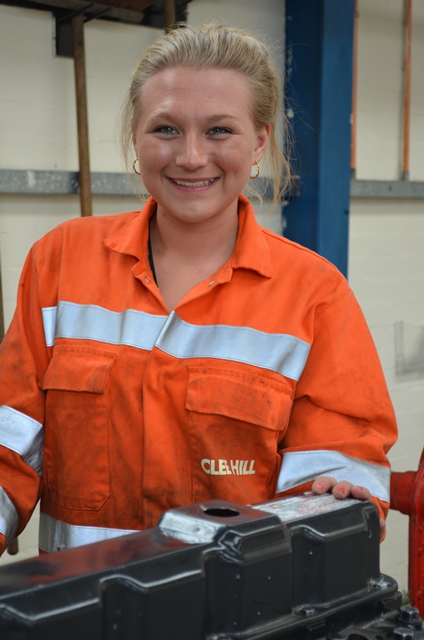 Training and Education is another key area of the show. The CPA (Construction Plant Hire Association) has been responsible for organising this initiative – The Training and Education Zone – will be a dedicated zone aimed at raising the awareness of the Skills Shortage across the Construction sector and promoting colleges across the UK that offer various construction plant courses.
The Training and Education Zone was an idea borne out of a lack of apprentices within the construction sector and aims to encourage new blood into the industry, educate companies as to what courses are available across the UK, what grants are available to help fund the employment of apprentices, and enlist the support of the construction industry's movers and shakers.
"The colleges we have approached have all been very positive about the Training and Education Zone," said Haydn Steele, Safety and Training Manager at the CPA. "Every college offering plant maintenance courses has committed to exhibit and support the zone."
The PLANTWORX team has also recently announced the PLANTWORX Awards for Innovation,. Nothing can set a company up for exhibiting its new products or services at a show better than winning an award that recognises that the product is a 'cut above the rest'.
All products entered into the awards must be new to the market (post Hillhead 2012). Entries are invited from all PLANTWORX exhibitors with new products or services. The categories are as follows:
· Green Innovation
· Safety Innovation
· Security Innovation
· Efficiency Innovation
· Engineering Solution
A full report on the awards to follow in the coming months. In the meantime if you have a query or would like to sponsor an award then please contact Louise Murphy on 020 8661 0511 or email louise.murphy@plantworx.co.uk
The PLANTWORX website www.plantworx.co.uk. is undergoing developments at the moment – gearing up for the show. A PLANTWORX Countdown clock will be on the website – counting down the months and days to the event. The website is also a good place to keep up to date with developments at the show. And in the coming months will be populated with news from exhibitors on what they are planning to show at the event.
Visitor registration is now open http://www.plantworx.co.uk/visit/ Please take a minute to sign up for the newest live construction event. Missing PLANTWORX and you'll be missing out!
Source: Plantworx Newsroom