MEED's Saudi Mega Transport & Infrastructure Projects conference to detail challenges and opportunities in kingdom's transportation and infrastructure sectors

Riyadh, Saudi Arabia; 09 September 2014 – Saudi Arabia is set to remain the Middle East's largest projects market for the foreseeable future as the kingdom focuses on job creation and the diversification of its economy. In 2014, it is forecasted to award $55bn worth of contracts, comfortably ahead of the UAE, the region's second largest market.
The forecast was released by MEED Insight, MEED's consulting arm, ahead of the forthcoming Saudi Mega Transport & Infrastructure Projects Conference to be held 15-17 September, 2014 at the Al Faisaliah Hotel in Riyadh.
Of the $134bn-worth of contracts awarded in the GCC last year, about half – $65bn – were placed in Saudi Arabia. This year, some $55bn of projects are expected to be awarded, based on a pipeline of more than $840bn worth of planned and un-awarded projects in kingdom.
Apart from its size, what makes the Saudi Arabian market most attractive is that it is driven by the twin fundamentals of oil prices and demographic growth. Together they ensure the market's relative stability and growth potential. Saudi Arabia's capital projects programme covers all major sectors and industries, meaning there is work available for businesses in all sectors.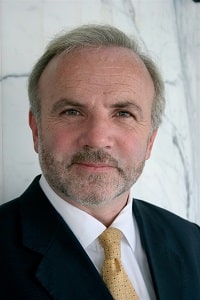 "The greatest challenge ahead is the need to complete projects on time and cost effectively with the most sophisticated methodologies for megaproject management as set forth by an ambitious agenda from Saudi Arabia's government cabinet", says Edmund O' Sullivan, chairman of MEED Events, organiser of the conference," The King Abdullah vision for green building and sustainable issues is playing an even more prominent role in mega project delivery and design as evidenced by the King Abdullah Economic Cities and Financial District through to rail projects in Riyadh and across the kingdom. These projects are setting new standards that are sensible and safe to the population as well as the environment."
Highlights of the conference include the ministerial keynote address by His Excellency Dr. Muhammad Al-Jasser, Minister of Economy & Planning, who will discuss present and potential drivers of growth in local employment within the construction and project delivery industry until 2025, the keynote address by his excellency Dr. Mofarrej Al Haqbani, Deputy Minister of Labour, and an analysis of the global macro-economic trends and the effect they will have on the kingdom's projects market.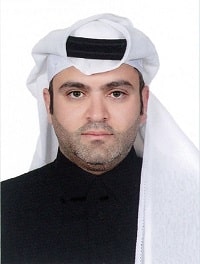 "The Saudi Mega Transport and Infrastructure Projects conference will also provide attendees the insurance risk and exposure transfer strategies and associated exposures, which will help them to protect the world's largest and most complex mega-projects, by presenting various insurance opportunities and benefits, including potential loss prevention strategies. We are proud to support the conference as the official insurance partner as it expected to become a key reference for critical decisions that will not only influence and impact the growth of the projects industry in the Kingdom, but of its economy as well," said Mr Sultan AlKhomashi, General Manager – Property And Casualty, Tawuniya, Saudi Arabia's leading insurance company and Official Insurance Partner of the event.
As of August this year, the top industries by value of contracts under execution include transport with 66.7bn worth of projects, followed by construction with 64.2bn and power with 39.6bn.
With the massive opportunities at stake, the Saudi Mega Transport and Infrastructure Projects Conference has tremendous interest and support from the private sector, with Hyder Consulting signing up as Gold Sponsor and Alstom as Silver Sponsor. Meanwhile, Aconex, Drake & Scull, Faithful + Gould, Hill International and Pace have partnered with the event as Conference Sponsors and Tawuniya as Official Insurance Partners. Other supporters include EC Harris as Masterclass Sponsor, Shapoorji Pallonji as Networking Programme Sponsor, and Parson as Networking Sponsor. In addition to these Atheeb Intergraph Saudi has come on board as Lunch Sponsor and Bentley Systems as Breakfast Sponsor. SIKA and MESC are also exhibitors at the event. Details of the conference agenda is available at www.saudimegaprojects.com.